Demonstrating high clinical and in vivo performance.

Fiber Posts
For severely damaged endodontically-treated teeth.
Resins
For core build-up, cementation, bonding and splinting.
Reinforcement
For periodontal splinting and reinforcement of acryllic and composite prostheses.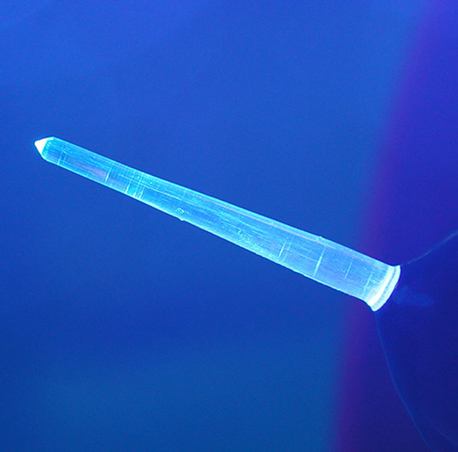 Why choose our fiber-reinforced endodontic posts?
RTD (Recherches Techniques Dentaires) is the world leader in fiber endodontic posts and fiber compositetechnology for dentistry. Established by a dentist, Dr Marc Reynaud, in 1968, We have grown in status, size and scope bringing many "firsts" to several areas of dentistry. Today, dentists place over 19,000 posts made by RTD every day.
All RTD fiber posts have an Elastic Modulus close to that of dentin (~18GPa), for a mechanically-harmonious "Monoblock" function that does not predispose to root fracture. They are biocompatible and cannot corrode or "show through" like most metal posts can. The posts are provided in hygienic "blister" packaging, and most versions are color-coded to match the drills. RTD drills are machined to mirror the corresponding post dimensions exactly, but allowing a uniform 30 microns circumferentially, for a low cement thickness.


They are documented in long-term clinical trials in the mainstream literature
They feature exclusive technological advances, including Illusion and X-RO fibers
They help prevent root fractures and can reinforce dramatically-weakened teeth
They offer unsurpassed Flexural Strength and Fatigue Resistance
They are available in various micro-retentive and macro-retentive designs
They are proven to have reliable bond strength with a variety of cementation systems
Testimonials
Macro-Lock
With this newest radiopaque, translucent quartz fiber technology, I reach for the Macro-Lock whenever I have minimal useable tooth structure.
Events
Training and Education
At any given time, there is a selection of schedule programs and events, with as much information as we can provide. We invite our associates to submit information as early as possible, so that we can publicize these events.
Trade Shows
RTD products are demonstrated and offered at dental exhibitions around the world; either in the company's stand of that of its local distributors. Education programs may also be available at some exhibitions. Here is a list of the commercial events that we know of, where our products can be demonstrated.